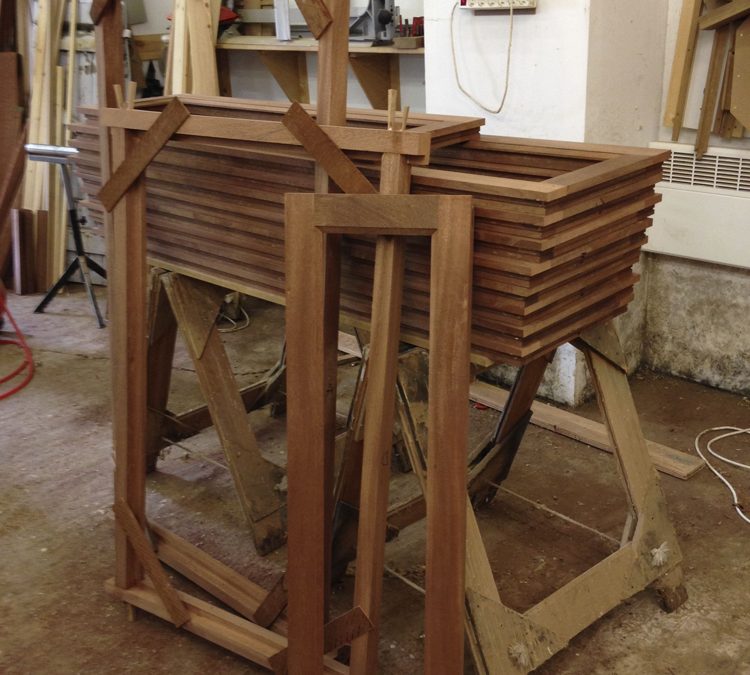 These are part of a set of eleven windows for an old Presbytery.
They are made from a sustainably resourced rain forest timber and will last for a very long time when they are finished.
Each window is entirely hand made as they are all different sizes and being double glazed will replace existing single glazed windows.
With work like this it is crucial to copy the existing detailing so that when all the windows are fitted and finished no one will realise they have been replaced.
This is the kind of work that general joinery workshops shy away from – preferring to stick to their own standard products.
But It is not a problem for me that all the windows are different sizes as they are all hand made, it is more important that they look exactly like the existing and one of my specialities is the exact copying of new for old but with the modern day touches that we take for granted – such as security and insulation.
I have produced enormous double glazed, arched windows for Chateau's, with dimensions and paint finish to match the previously existing, all produced to the great satisfaction of the Client and the relevant Historical planning departments.
Soon these windows will be finished and I will move on to the next project, which will be different again.