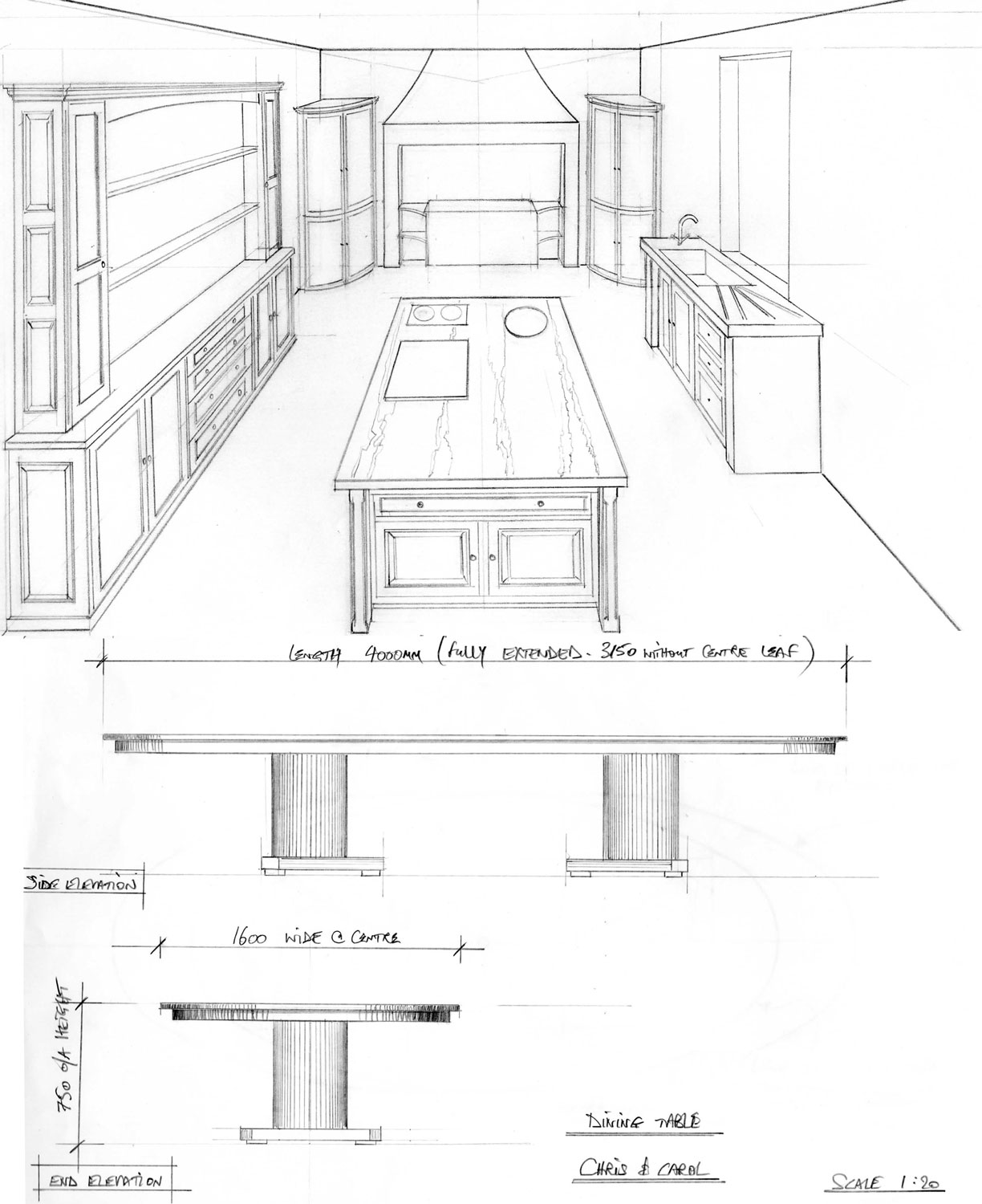 Design work
My intention with my Design work is to excite my Client's AND give them piece of mind – there is nothing better upon final delivery than hearing 'WOW – it's just like the drawings!'.
But good Design work, although exciting is sometimes laborious, with hours spent solving problems – yet this is exactly what Design work is about – problem solving!
The first stage is all about questions and answers.
For example if it is a kitchen redesign then, apart from what style, finish and materials do we want to use, I would also want to know 'what are the failings of the old kitchen ?'.
I spend the next stage in front of the drawing board and this is where the problems are solved.
I draw all my plans by hand, not because I believe that computers are the 'witchcraft of the modern age' but because I find that by holding a pencil I am more able to recognise and solve the problems than by moving a cursor around a screen.
After this I present the plans to my Client's where we discuss the project and any changes can be made.
These plans are accurate, easy for everyone to understand and allow me to go into the workshop and start in the knowledge that I will not waste expensive materials.
When everyone is happy the plans can be signed off and the work can commence! Then we can move on to the final stage where everyone says 'WOW – it's just like the drawings!'.